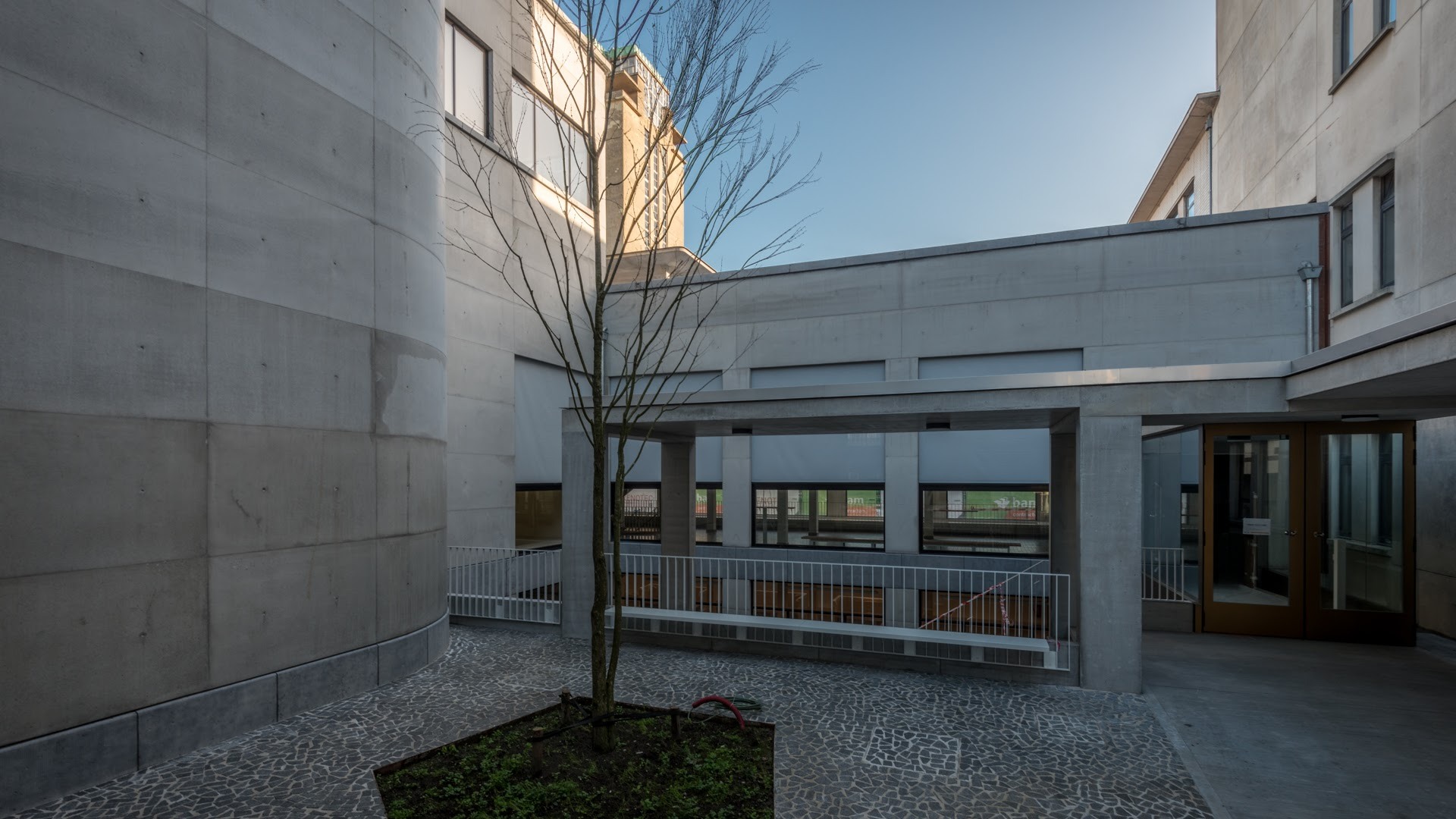 New Architecture
Robbrecht and Daem architects have created a light-filled courtyard that accesses new architecture in the shadow of the Boekentoren.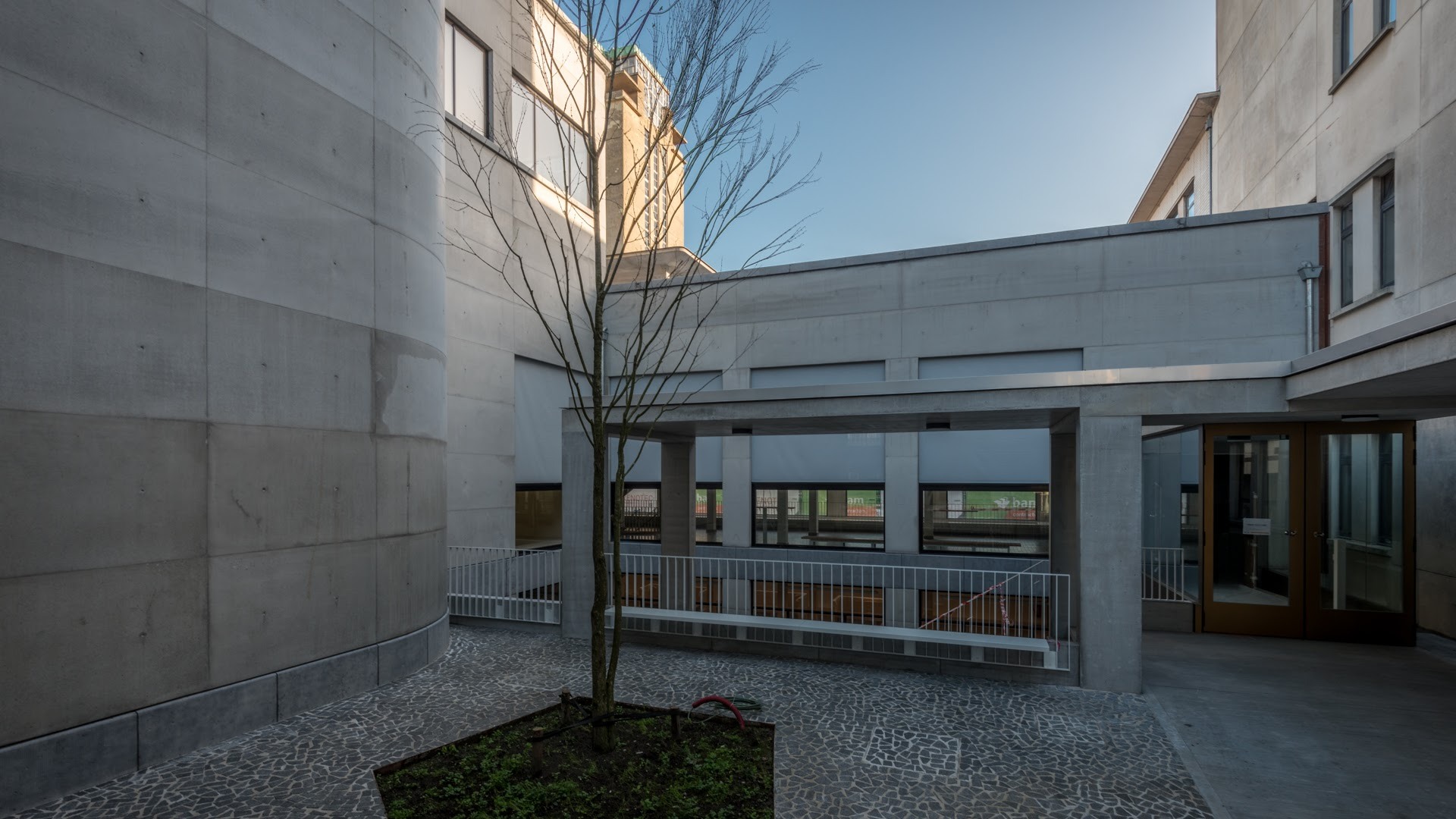 It is often said that the renovation of the Boekentoren has thought of all parties. The collection has been given a climate-controlled depot, the building a thorough refurbishment, the readers a renovated reading room, and the visitors a future reading café and chance to experience the Belvedere. With the English Court, which gives access to a piece of new architecture, the campus has also been thought of; natural light, greenery and additional space for the students, professors and staff who use the faculty and library.

The English Court is an oasis of greenery and relaxation between the Boekentoren and Faculty of Arts and Philosophy. Robbrecht and Daem architecten has placed this courtyard between the two buildings like a puzzle piece.