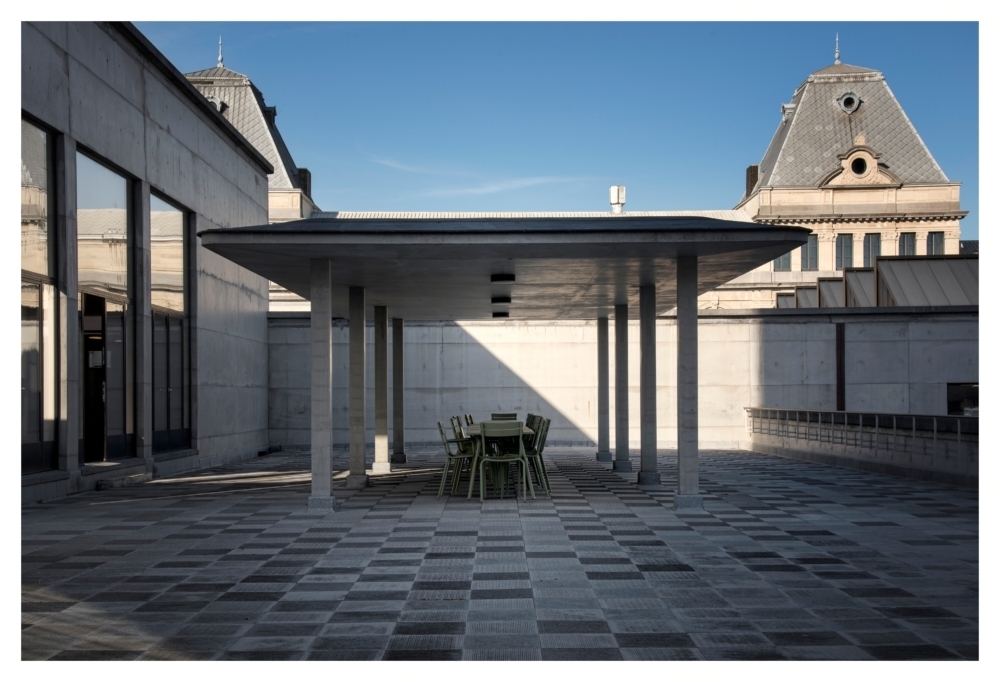 In the shadow of the tower
A concrete awning with a concrete tower. Since 2021 the outdoor terrace is back as van de Velde originally designed it.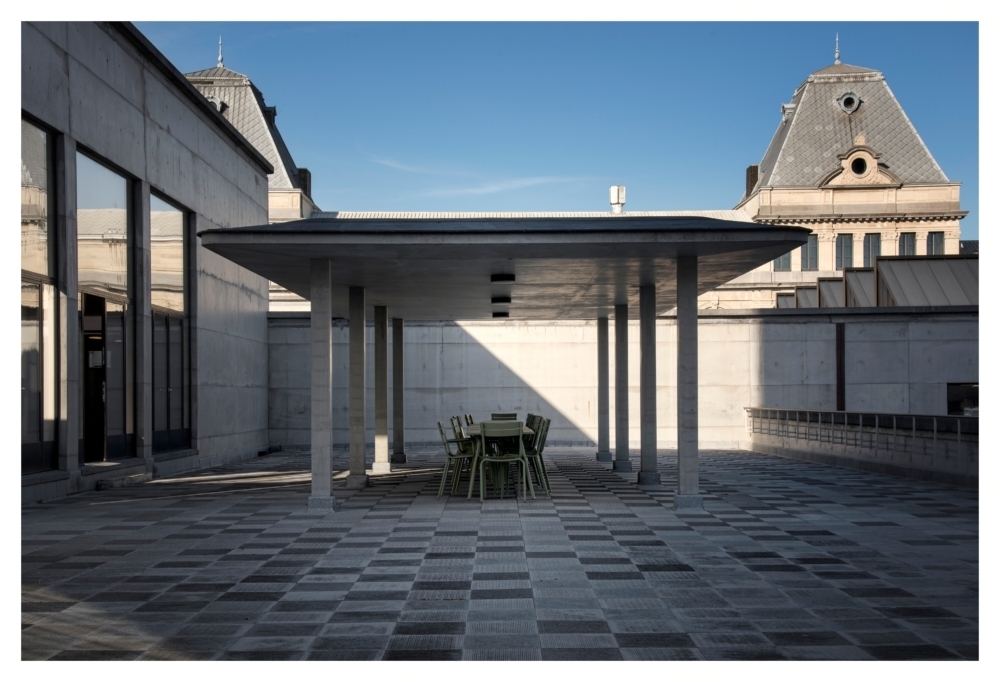 The concrete awning is the showpiece of the outdoor terrace. It belonged to the Higher Institute for Art History and Archaeology, founded in 1920, which occupied this west wing of the Boekentoren. Sheltered from the sunlight, in the shade of the awning and tower, the terrace provided the unique opportunity to teach outdoors.
In the 1950s there were plans to add a second floor to this terrace. They were never carried out, but the concrete awning did disappear and the terrace was closed. Only during the restoration by Robbrecht and Daem architects was the awning re-placed and the terrace reopened. From there, the Quiet Garden unfolds.