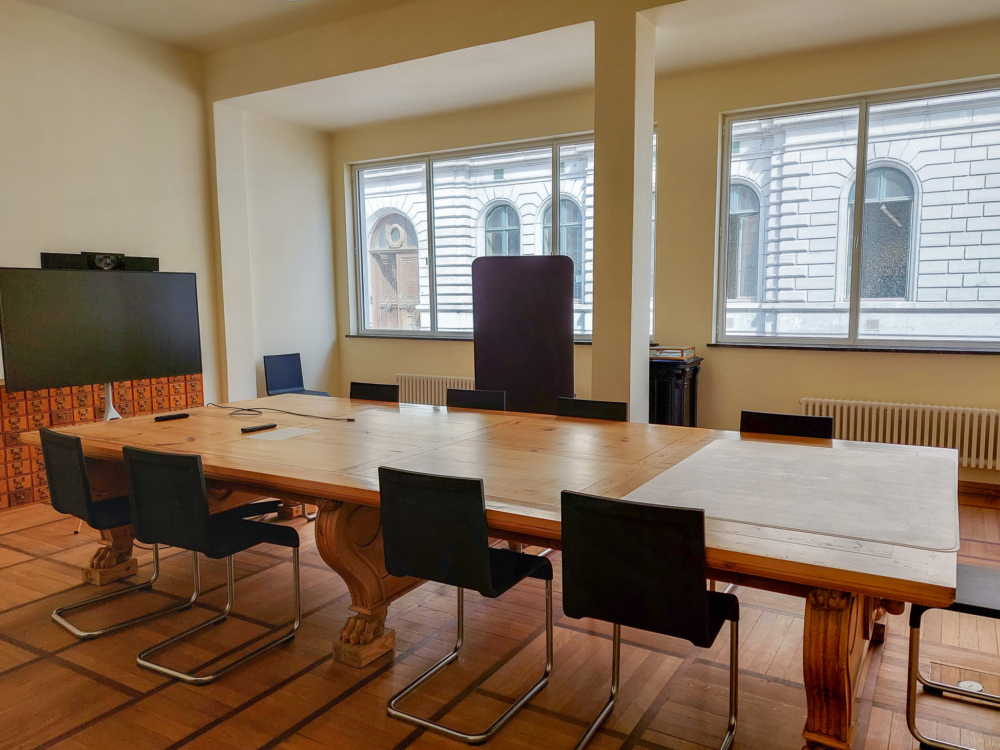 Ferdinand vander Haeghen room
Tribute
The library building was designed by Henry van de Velde. His library collection counterpart is Ferdinand vander Haeghen, who equally left his mark.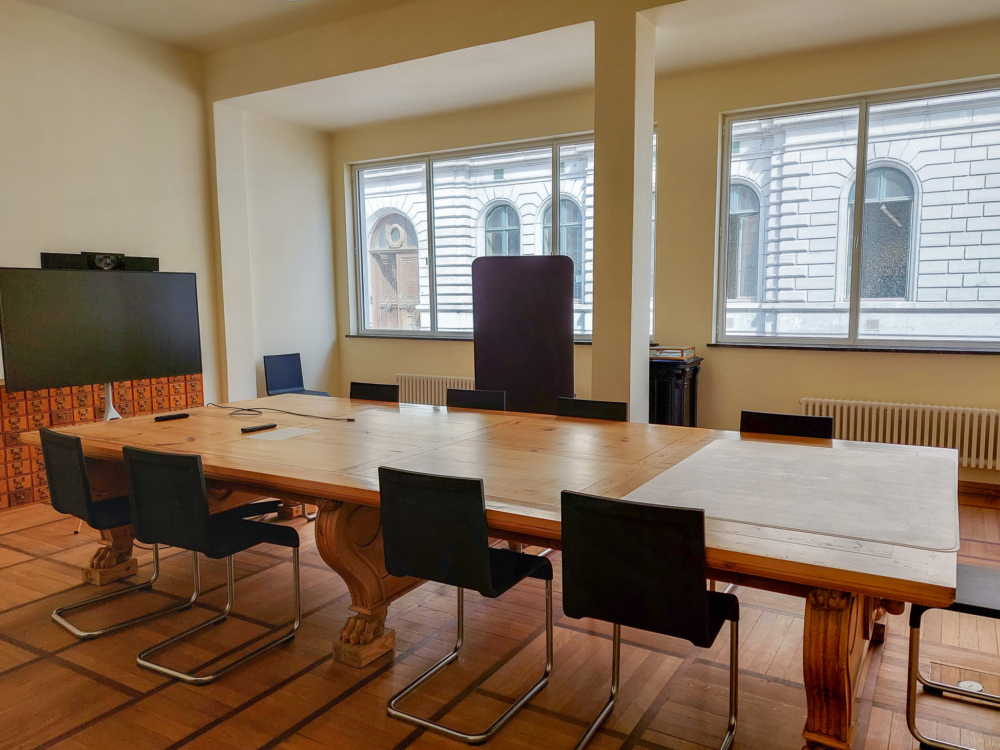 Ghent University library has had a number of renowned head librarians. Karel Van Hulthem, Jules de Saint-Genois and Willem de Vreese are figures who have earned their place in history. Perhaps the best known, and certainly the most striking, was Ferdinand vander Haeghen, who managed the library between 1869 and 1911. As a tribute, this hall is named after him.
Vander Haeghen was a great bibliophile and a passionate collector. The wealth of the heritage collection – certainly with regard to the pieces 'from Ghent' – is largely due to him. He was a specialist of incunabula and early printing. Among other things, he bought fifteenth-century prints by Arend de Keysere, the Gutenberg from Ghent, and with his 'Vliegende Bladen' ('Flying Papers') built up a collection of about one million pieces of miscellanea, which are today considered a unique historical source on everyday life.
The space was named after Vander Haeghen in 2021. It offers the opportunity to organise activities for small groups of people.