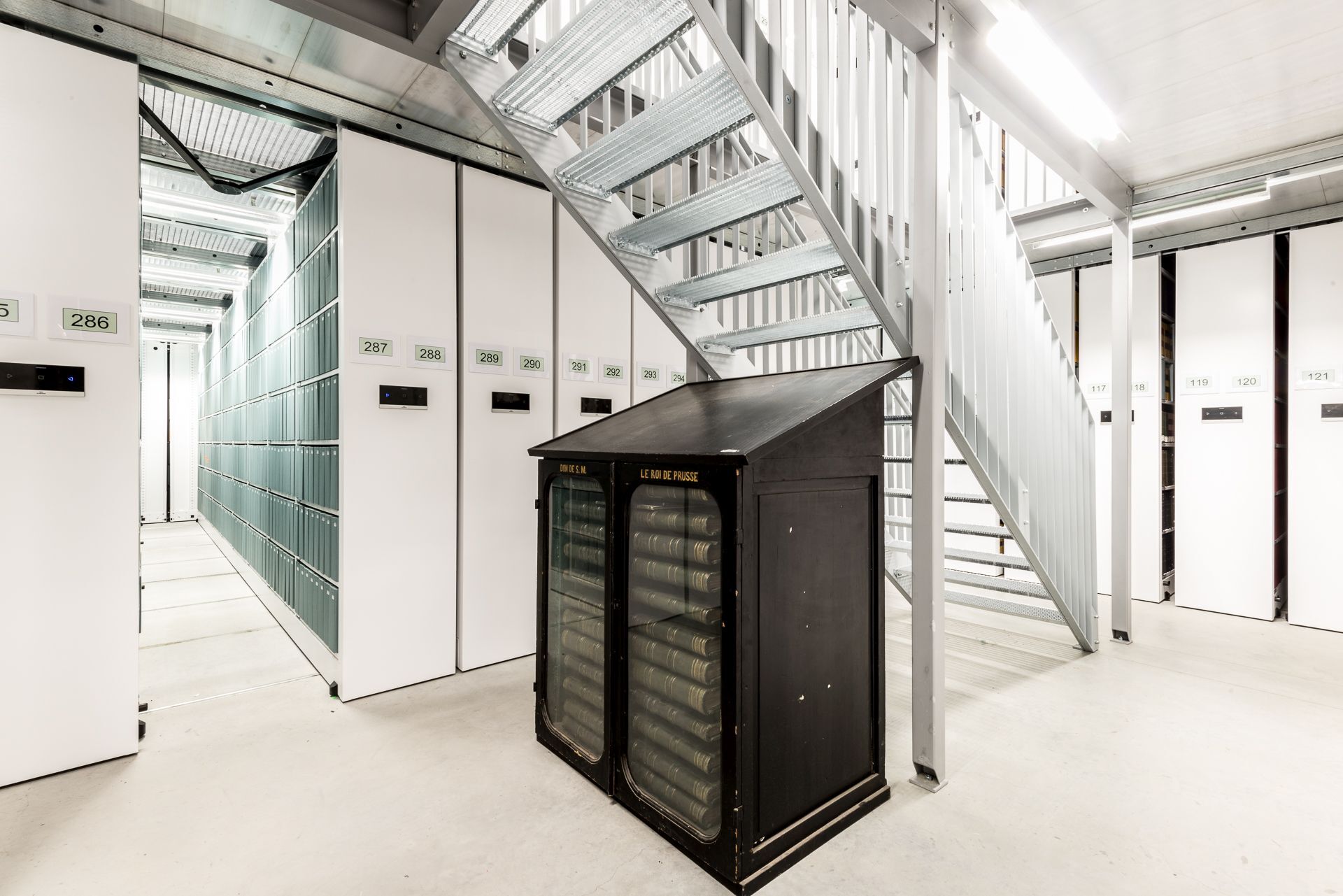 From Tower to Bunker
The Boekentoren symbolises the rise of science and knowledge, at the highest point of the city.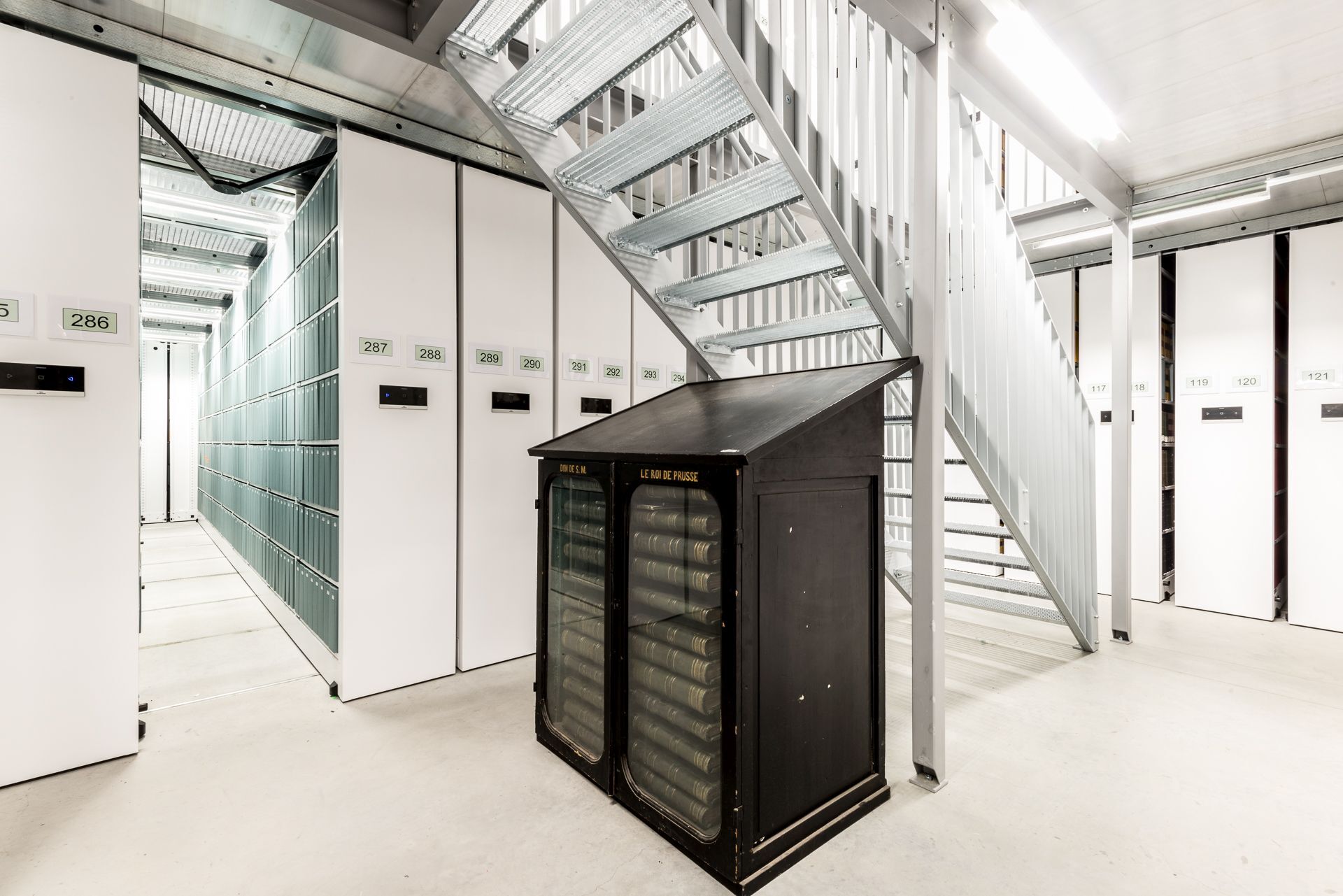 Since 2014, forty kilometres of bookshelves have meandered through three underground floors, in the belly of the Blandijnberg. It is an invisible depot that meets the highest safety and conservation standards. It was designed by Robbrecht and Daem architects and has doubled the capacity of the Boekentoren. The new depot was also used to modernise collection management, which is now more efficient and fully automated. Finally, it has ensured that not a single collection item has had to leave the site during the restoration.

The tower will be filled from October 2021. The storage collections of various faculty libraries will be moved to the Boekentoren one by one, placed in the depot's thirty kilometres of rack space. Selection, duplication and collection care are carried out during the relocation movement. From staggered collection management, with smaller depots at thirteen different locations, the university library is making the transition to a simplified, integrated depot operation that manages a total of seventy kilometres of analogue collection.
Tower, bunker, but also: server. Since their emergence in the 1990s, increasingly large parts of the collection have consisted of electronic journals and databases. The university's heritage collection has been systematically digitised and made available in an IIIF viewer. In addition, the academic research of the Ghent University community is actively collected in Biblio. Together they form the digital library: that too is the Boekentoren.