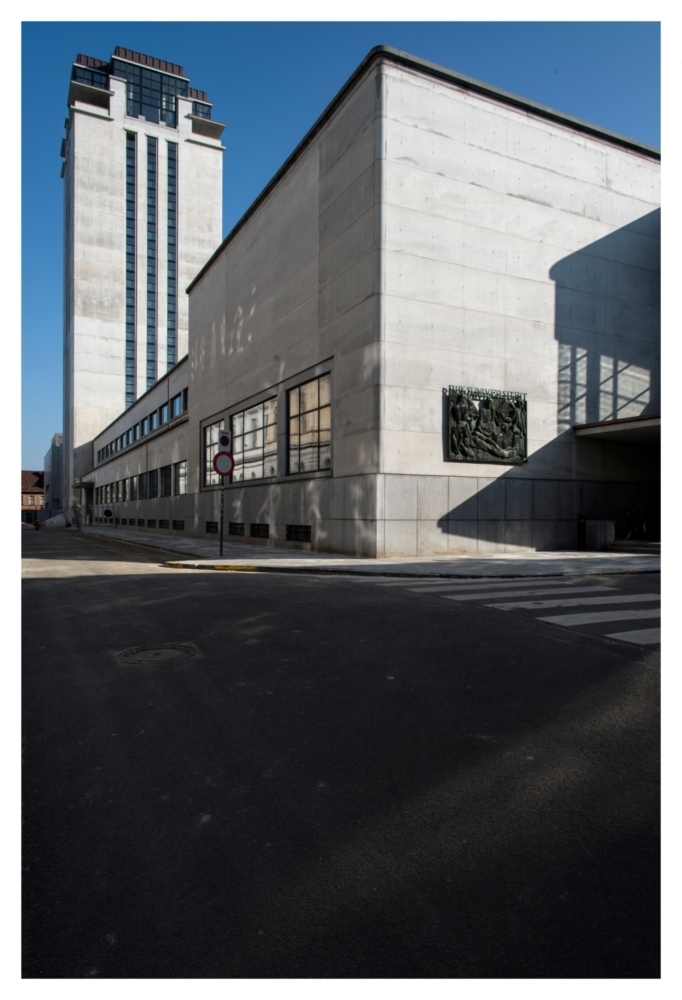 Entrance Sint-Hubertusstraat
Powerful Monument
The Boekentoren is a university library, but also a highlight in the history of Belgian modernism.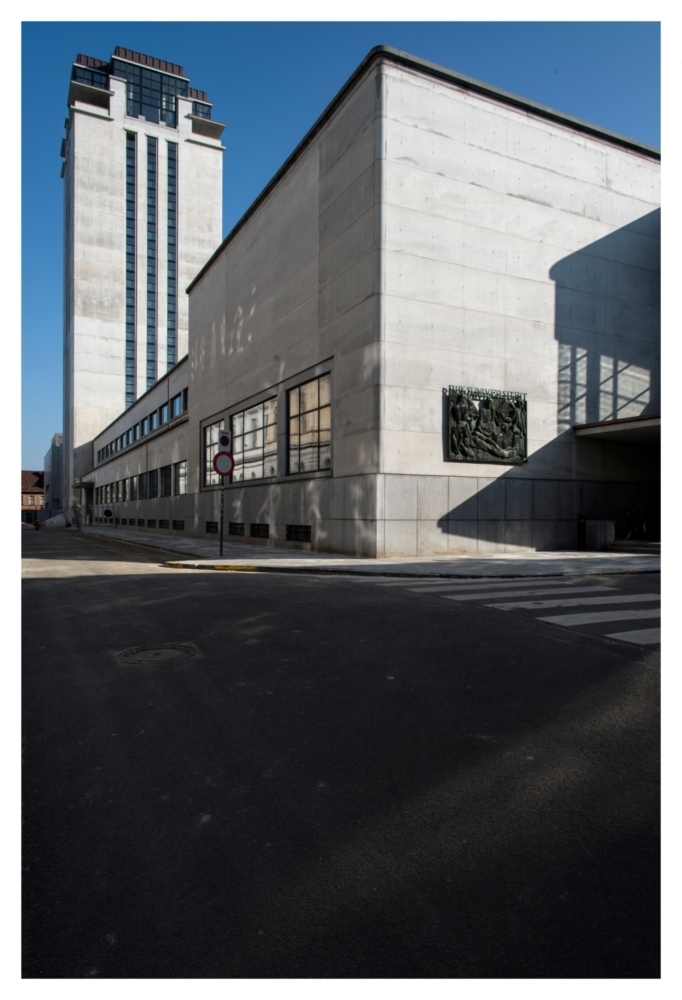 Van de Velde had not only been commissioned to build a university library on the Blandijnberg, but also two adjacent faculty buildings. Only the Higher Institute for Art History and Archaeology – to which he was affiliated – could be realised from this. A bas-relief by Jozef Cantré marks this wing, as does the striking curve in the design.
Step back and take a look at the entire building. Van de Velde was seventy when he took up the assignment and until he was eighty he fought for 'his' Boekentoren. The Second World War and conservative forces in government and the university ensured that it did not become the total work of art he had had in mind. It would have been twice as large, with interior and exterior fully coordinated and integrated works of art. In his memoirs, van de Velde fulminates against the 'Maschinerie der Bürokratie' and the 'schlechter Geschmack' of the responsible officials.
Brimming with fame, van de Velde had already seen everything. He didn't have to take on this project. The Boekentoren is the urge of a great artist to elevate his country and to leave behind something of art and of lasting beauty. There is gratitude in the building. The gesture of a gift, and of a farewell too. In 1947 van de Velde left Belgium permanently. He retired to Switzerland during his last years of life.