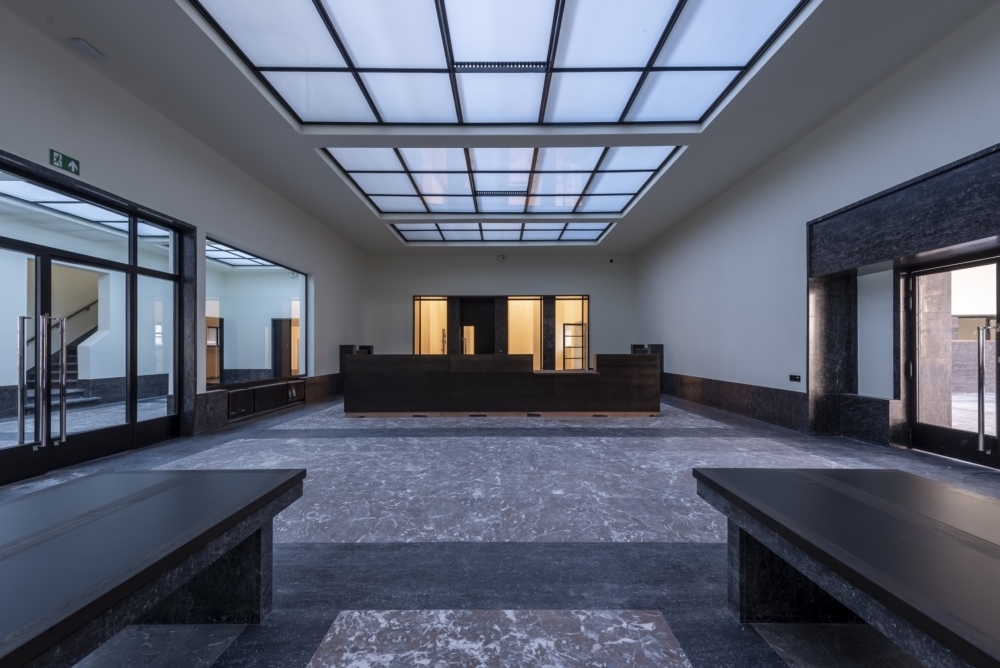 Lines and Wings
For Van de Velde, 'the line' has always been the driving force behind his designs, and that is no different for the Boekentoren.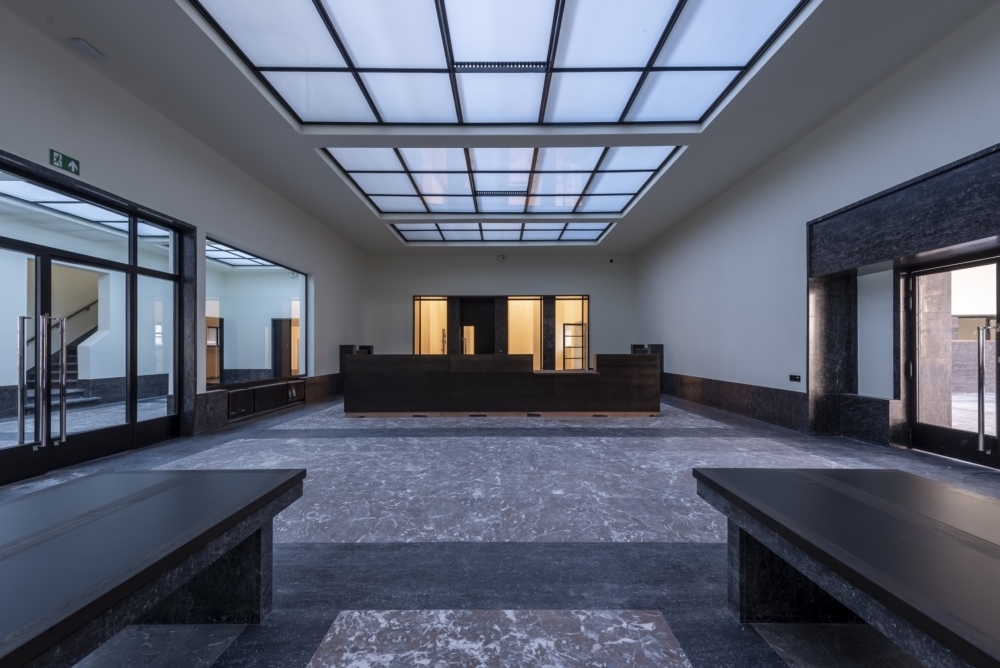 The Information Point is in line with the Entrance Rozier and the Study Area. It has a counter and a generous meeting space with lockers and seating elements. It is at the intersection of two horizontal wings, on the north and east axes, contrasted by the vertical line of the tower.
The east wing is not accessible, but can be seen from the Study Area. It is reserved for the offices and studios where all activities related to the book take place (transporting, cataloguing, borrowing and lending, restoration and scanning) and the digital library is housed. The longer, northern wing runs parallel to the study rooms and ends in the reading rooms of the special collections. On the first floor, accessible via a side staircase, there were individual consultation rooms, which were mainly used by professors in the past.
The Information Point is the hub of public services and 'face' of the library. It manages all activities related to borrowing and lending, and is the single access point for user questions.