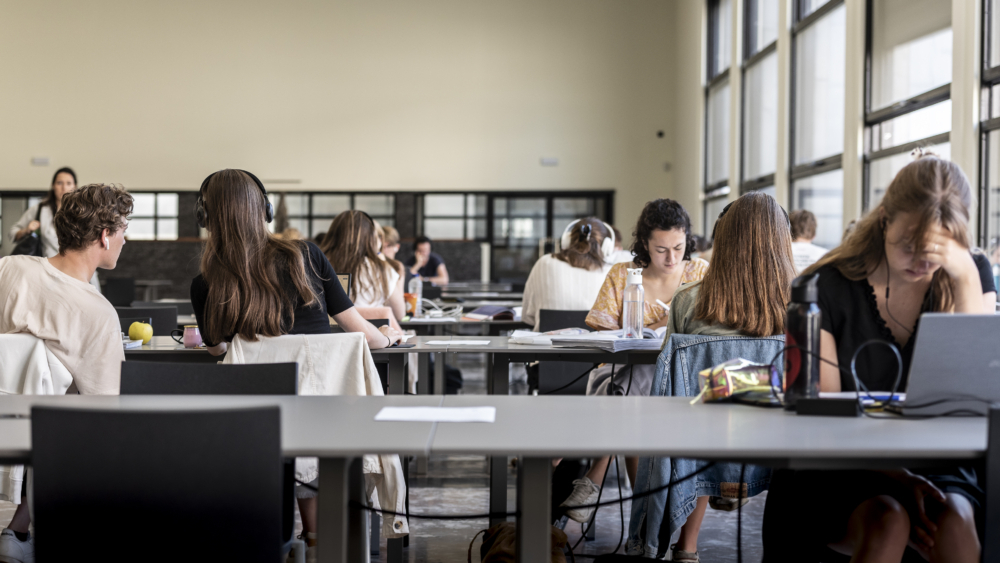 Studying and Consultation
The Study Area is the new name of the 'large reading room', illustrating its new function. The consultation of collections has been replaced by studying and providing a stimulating environment where students can meet and exchange information.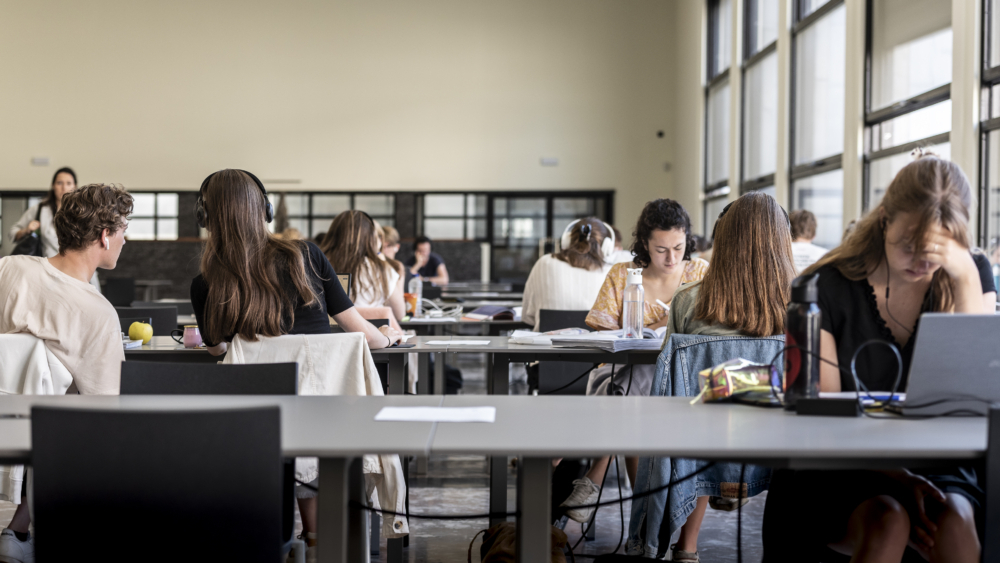 This rectangular space, 24.8 metres long and 13.6 metres wide, is mainly populated by students. Historically speaking, this was the 'large reading room' where the consultations took place. Because the collections are increasingly consulted from a distance and because students have enjoyed group study since the early 2000s, the consultation function has been greatly reduced.
Yet the atmosphere of this space has remained the same for sixty years: a busy room, where people read and study. During the 1960s and 1970s, when the university became a mass institution, the teeming reading room became a concern. The then head librarian Kamiel Gerard van Acker was able to relieve the pressure on this 'central' reading room by furnishing outdoor reading rooms in the faculties – often the predecessors of today's faculty libraries. The Boekentoren began to branch out into smaller campus libraries, and the library audience spread throughout the university.
The study room is finished with a marble floor. Light is provided by the sweeping windows with a view of the Quiet Garden and adjacent Blandijn building. For about ten years now, the seating has consisted of the iconic .03 by Maarten van Severen.