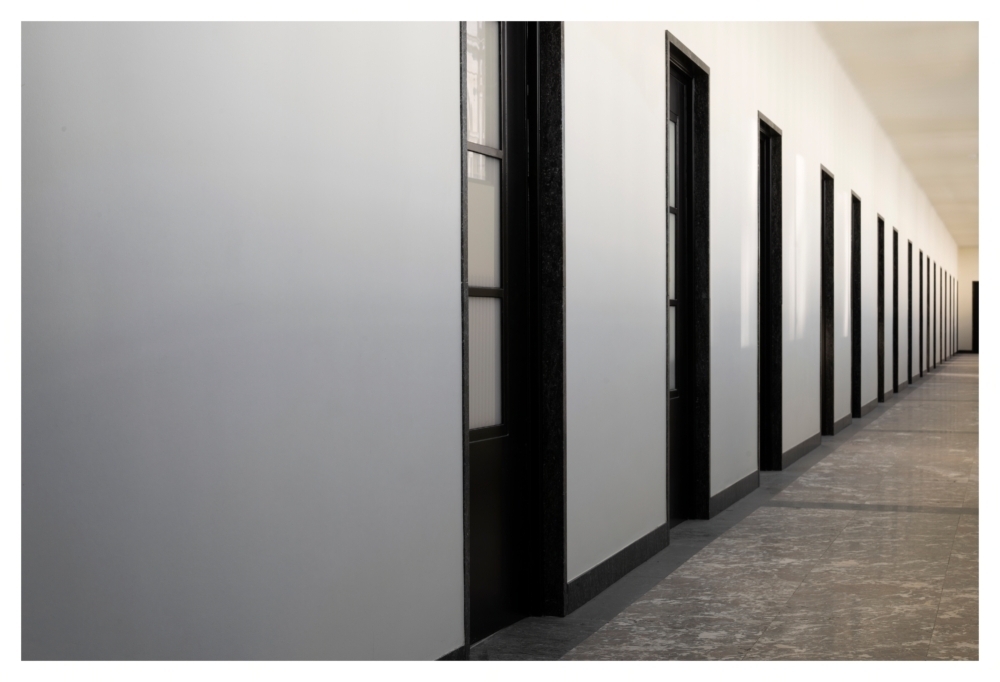 The Professors' Corridor
Somewhat hidden, on the first floor, van de Velde designed a gallery of fifteen identical smaller workspaces.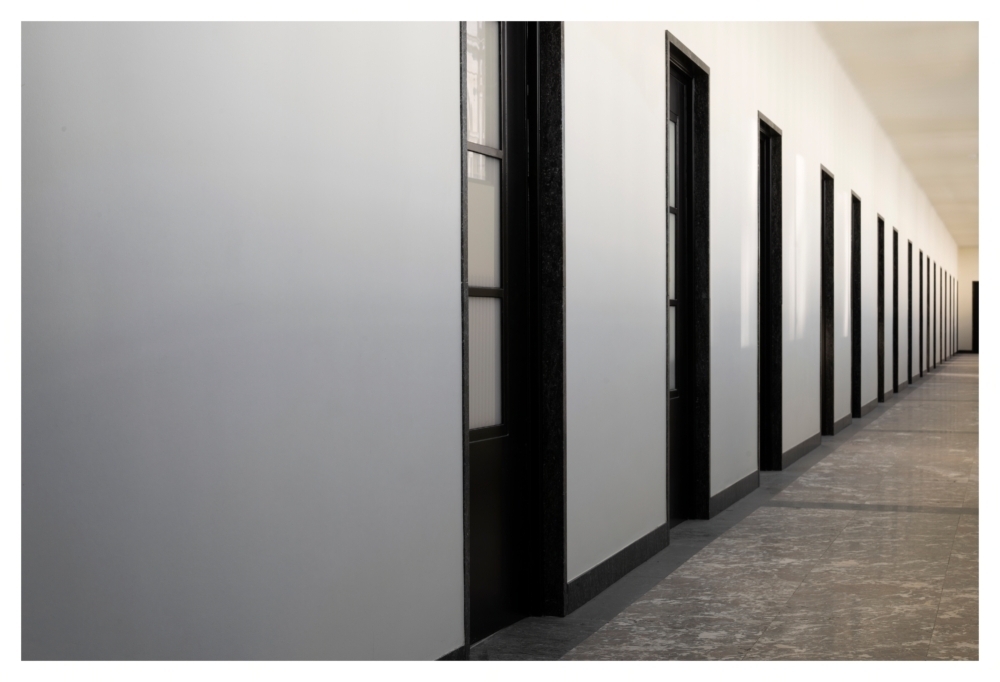 The purpose of this corridor is a beautiful demonstration of university history. When professors still had privileges, it housed individual rooms that could only be used by them. Room 9 was for the novelist Robert Guiette, room 10 for the legal historian Frans Ganshof, room 11 for the medievalist Hans van Werveke, room 12 for the classicist Raymond Bogaert, room 13 for the biologist Paul Van Oye, room 14 for the folklorist Paul De Keyzer and room 15 for the geographer Maurice Dumont. Downstairs they had a small self-service buffet area and club seats.
We fast-forward several decades. Democratisation has turned the university into a mass institution. Now these individual professors' rooms have become group workspaces for students and researchers.