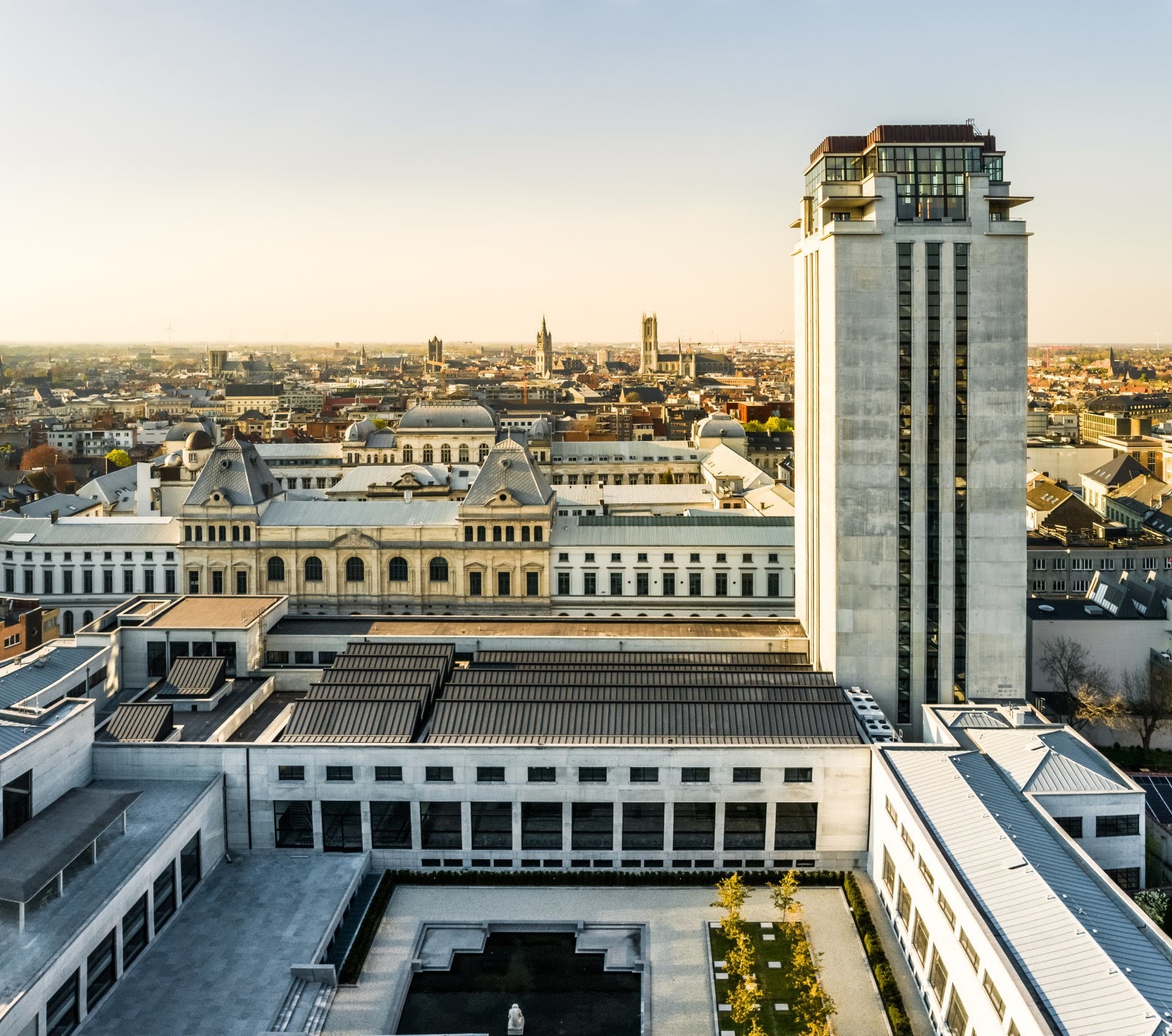 Concrete book shell
'It is my ambition to erect a building that will testify to my belief in the future of rational architecture', van de Velde said in 1936.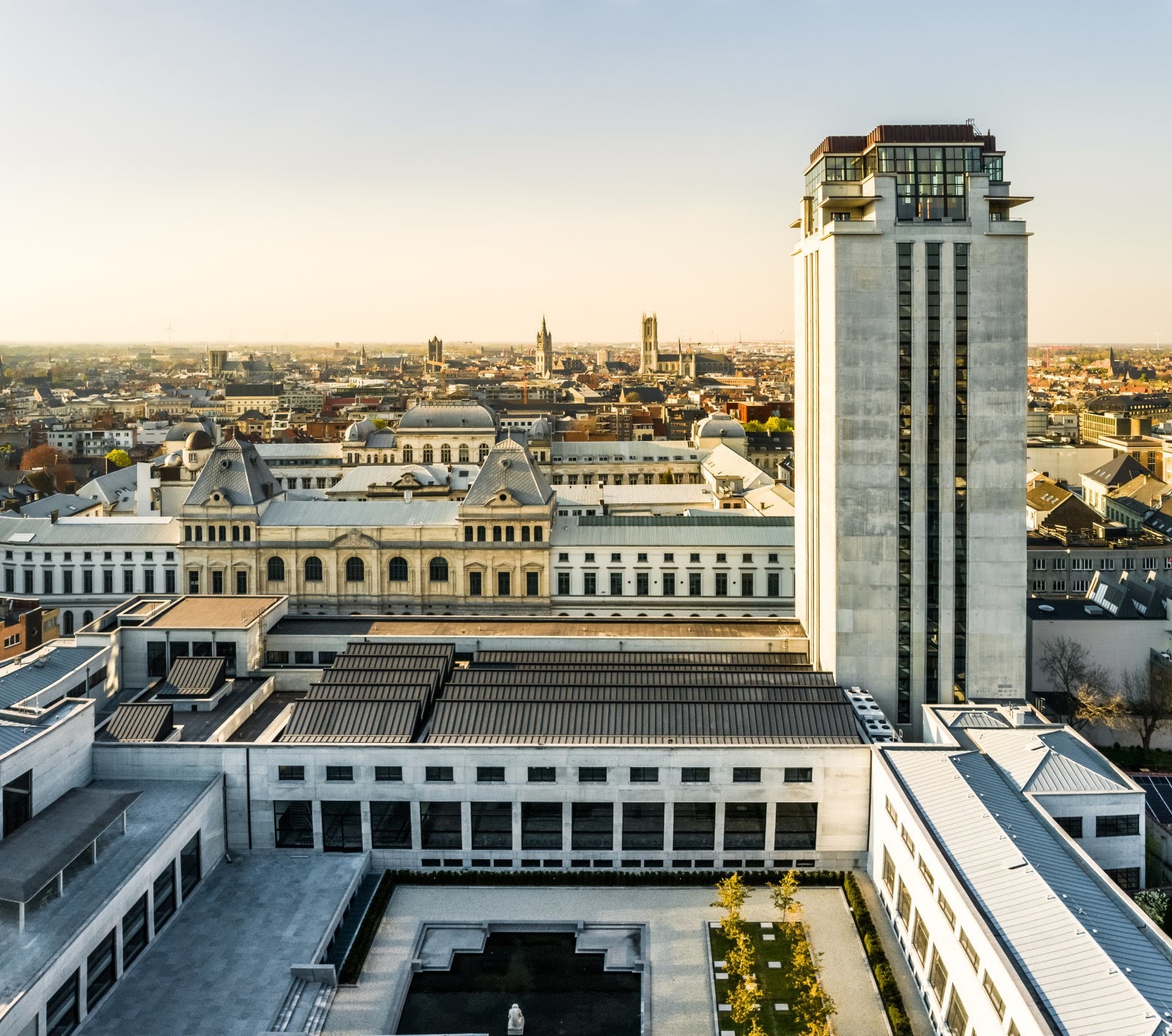 A tower as a book depot was not new. Tower depots already existed, particularly in the United States, such as the Sterling Memorial Library (1930) realised at Yale University. The far-reaching modernism and functionalism of van de Velde's Boekentoren however, were new. For the architect, stacking books was a logical principle, which he translated into architecture and became a metaphor in his 'tower of books'.

The Boekentoren has twenty-four floors, four of which are underground, and is topped by a Belvedere. Each floor is supported by rows of concrete pillars, which support the books. Fully filled, it contains about twenty-seven kilometres of books on the shelf; together with the collections preserved in the Underground Depot, Boekentoren stacks can cover the entire length of the Belgian coastline.
The tower was also a feat of library technology. Requests for books were sent from the lending service to the correct floor via a pneumatic tube system. With the so-called 'conveyor', a Snead book lift, the requested book was automatically transported downwards. On the lower floor there is still a small cabin with levers and red buttons that acted as the command centre of the book machine. Library innovation from the 1940s, which peers flocked to see, and which has become a tradition. The new Underground Depot and the fully air-conditioned tower depot also remain an example for the sector.
The Boekentoren is regarded as a modernist icon, as a masterpiece by van de Velde. It has been forgotten that it is also the shell of a valuable library collection, a concrete shell, which has wrapped itself around a collection. It was university expertise that made van de Velde's concrete design possible: that of Gustave Magnel's Reinforced Concrete Laboratory.