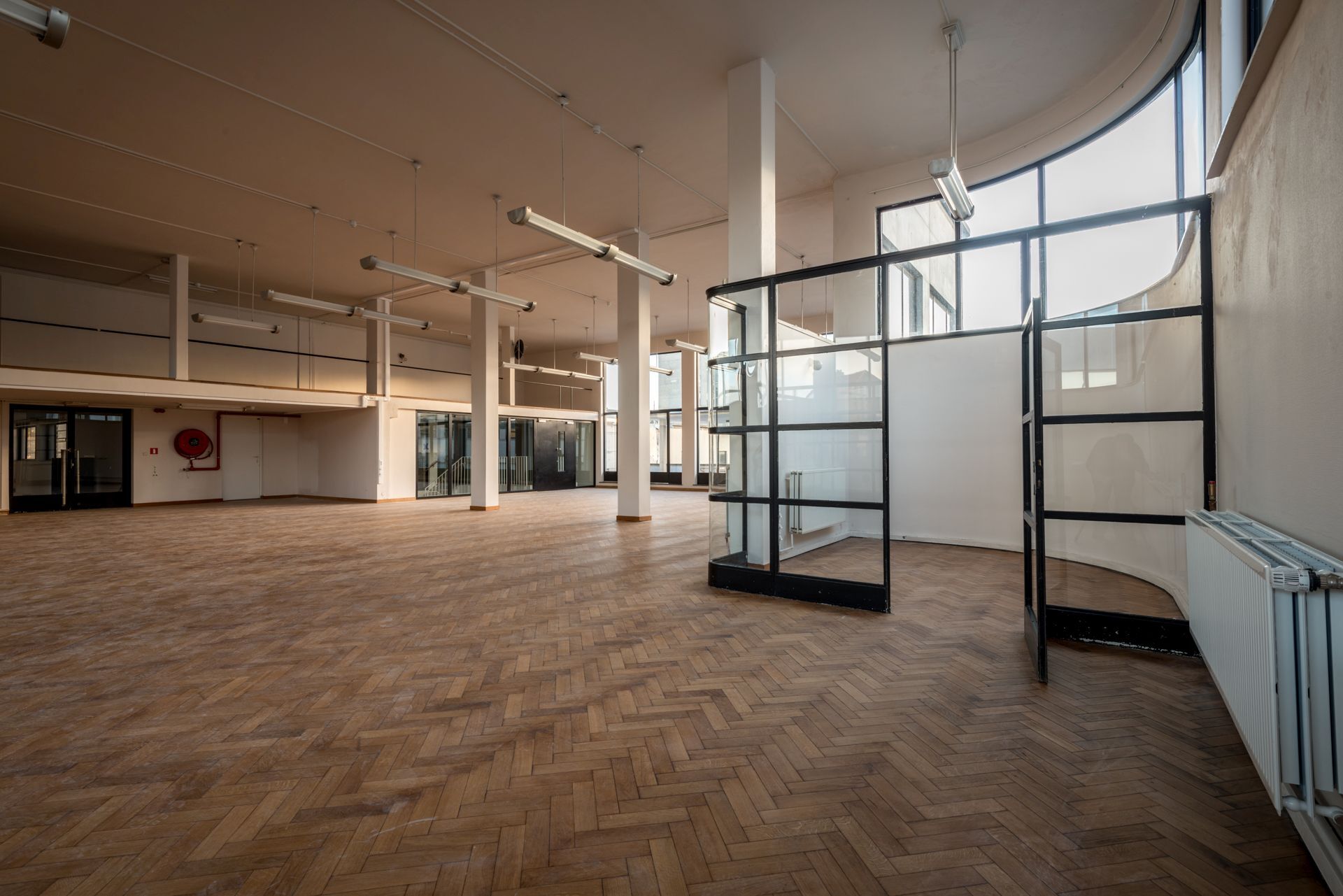 Former Art Library
A seminar library transformed into a prestigious space, dedicated to the architect of the Boekentoren.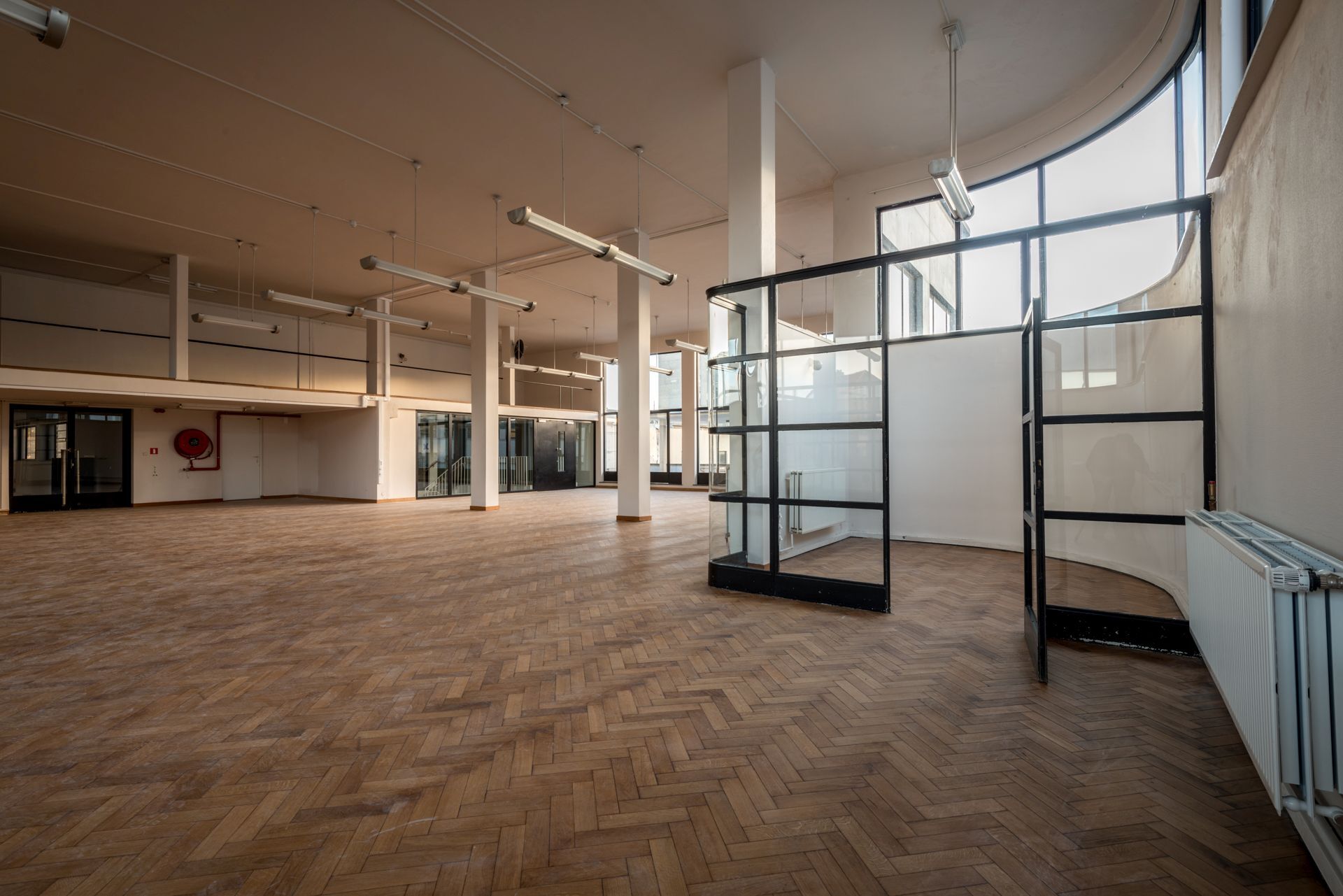 The Hall Henry Van de Velde is named after the architect of the Boekentoren. It is located in the former library of art historians, which has been moved to the Faculty of Arts and Philosophy. It overlooks a terrace with a concrete awning and beautiful view of the Quiet Garden.
Here books have had to make way for people. In addition to the Belvedere, the Van de Velde Room will be the Boekentoren's second convivial space, and will be used as a reading café from 2024. Much in this space echoes the architecture of Van de Velde: the clear lines, the rhythm of the columns, the steel window profiles, the contrasting curves, the generous incidence of light and the mezzanine gallery.