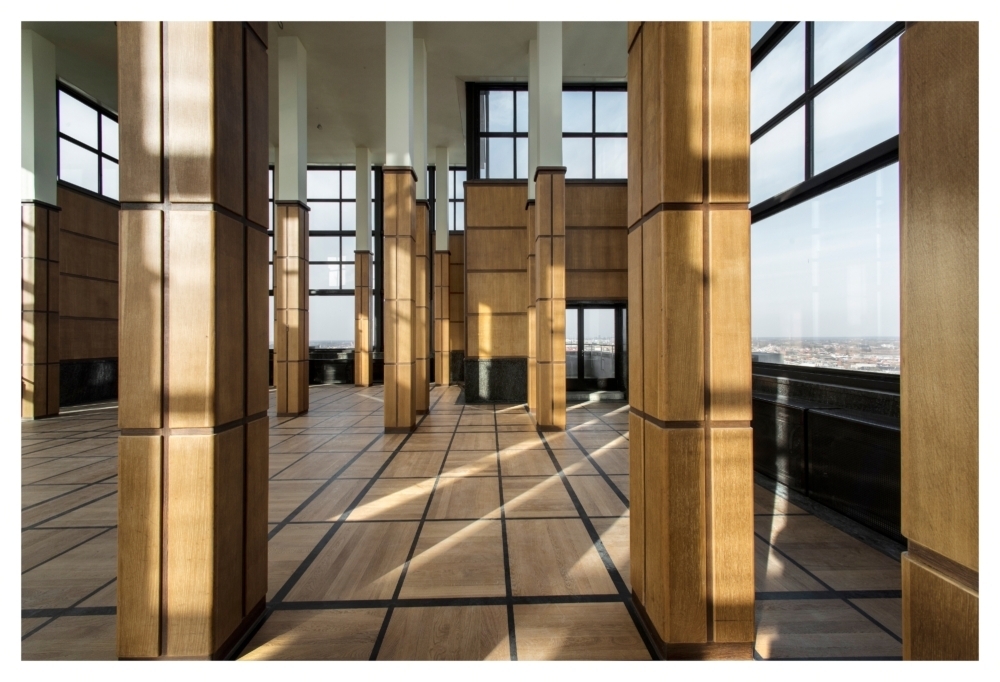 Panorama of Ghent
Since the reopening of the Boekentoren in 2021, the Belvedere has been open to the general public.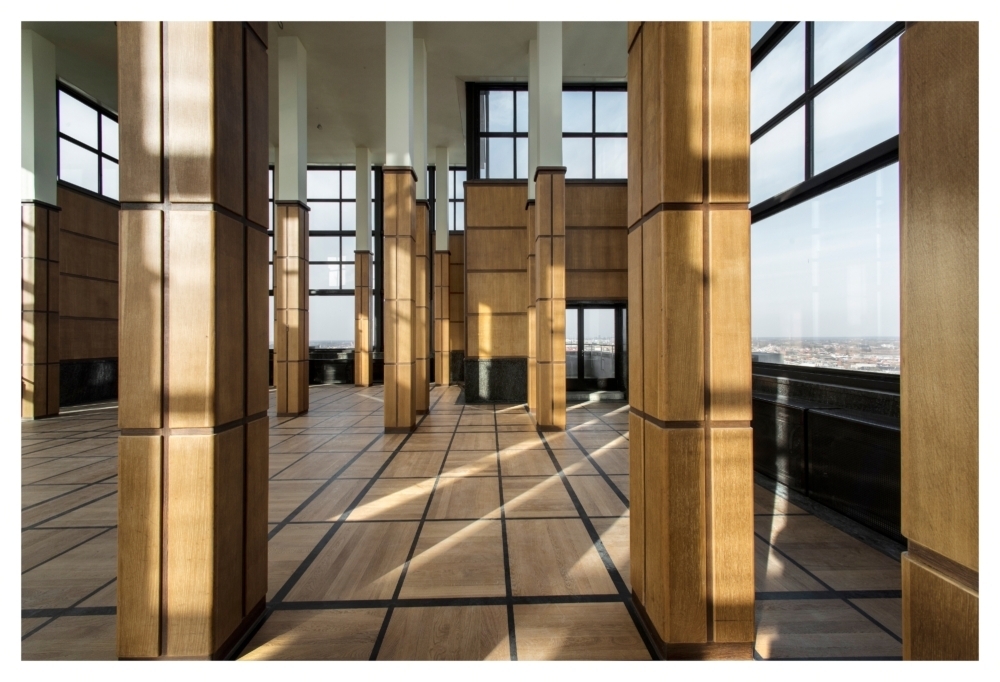 The Belvedere is a deliberate, majestic crowning of the Boekentoren. Its function was less clear. Van de Velde wanted to turn it into a 'museum of the book', but the university wanted to use it for lectures and receptions. However, the public function could never be filled, because a good elevator connection was missing. The chic Belvedere thus became a place where the Boekentoren staff could eat their lunch or play billiards.

The Belvedere only returned to its original state after the restoration by Robbrecht and Daem architects. Interventions from the 1960s and 1970s with linoleum and styrofoam, and a persistent water seepage problem, had made it a neglected place. In the 1990s, a head librarian refused to show public figures around any longer: 'I was ashamed to death'.
Dismayed reactions regarding the state of the building led to the restoration campaign in the early 2000s, and to the result you see today. Antwerp property developer André Singer bought Henry van de Velde's Boekentoren archive in 2002: his indignation at what had become of the building, and the knowledge, resources and energy he made available to the campaign, played a crucial role in its success.
Panorama
The elevator departs from the Reception Area. Located on the northeast axis, it heads into the sky, twenty-one stories high. The view above is panoramic, while the strength of van de Velde's architecture gives the Belvedere an almost sacred dimension.
Since 2018, the tower has been capped by a sculpture by Greta van Puyenbroeck, a bronze dog, who watches over the east like a sphinx.
All information about the visiting options can be found at boekentoren.gent.